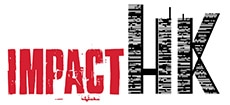 ImpactHK is an organisation supporting homeless people who live in Hong Kong. There are currently more than 1,000 registered street sleepers in Hong Kong, according to Government statistics.
Liberty joined ImpactHK has a partner in 2021 to help build a dedicated kitchen facility to feed and support homeless people in Hong Kong.
ImpactHK's goal is to provide the homeless with a connection to friends, society and a safe and comfortable home. By reaching out through kindness, ImpactHK seeks to transform the lives of the homeless – one life at a time.